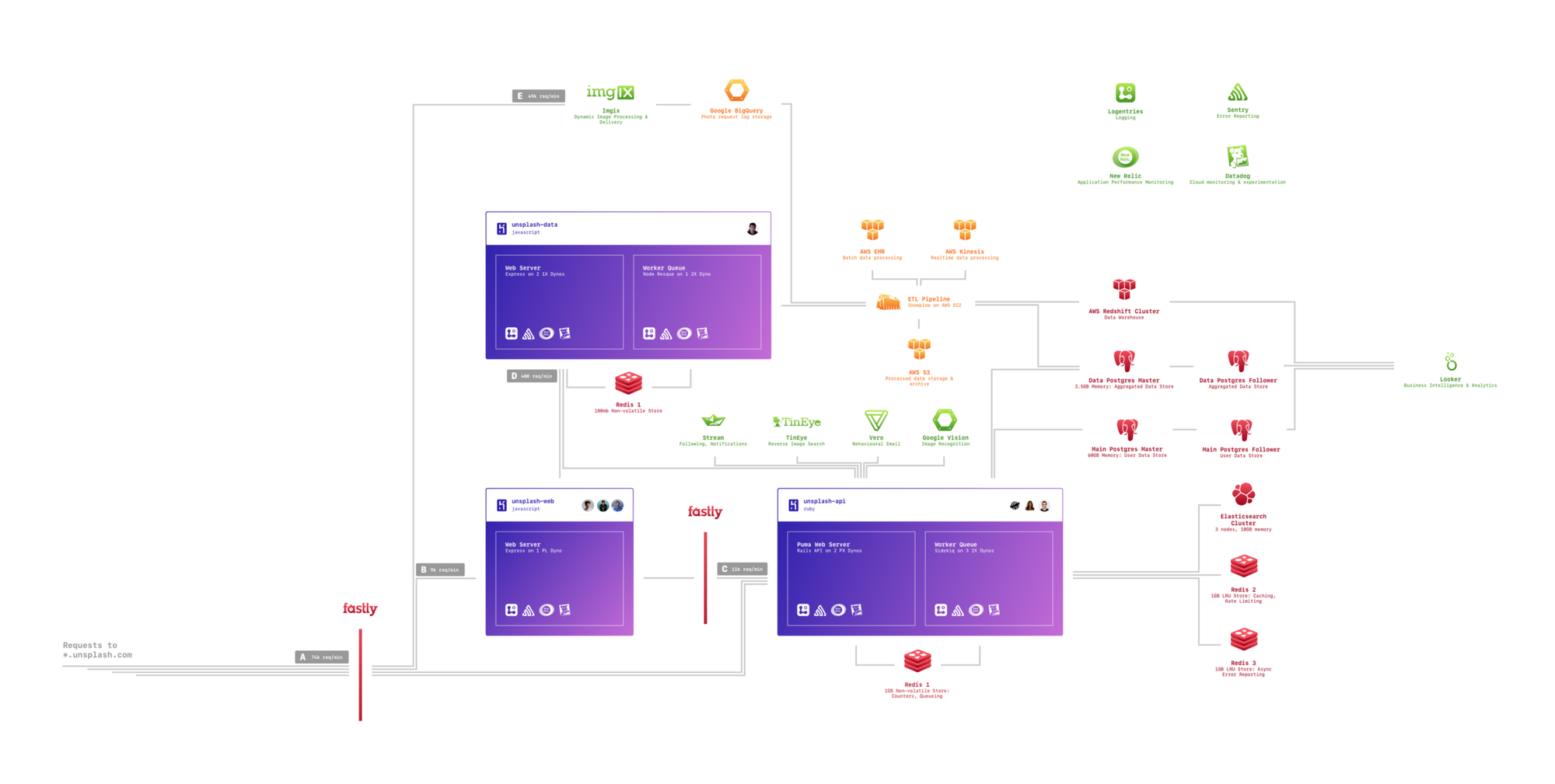 ‍Image Source: Unsplash
‍
In today's fast-paced business landscape, small businesses and professionals are constantly seeking ways to enhance efficiency and agility. One technology that has emerged as a game-changer is artificial intelligence (AI). AI tools are being widely adopted to streamline business operations, improve productivity, and simplify complex tasks. From AI-powered content writing and sentiment analysis to image and video generation, AI is revolutionizing the way we work. In this comprehensive guide, we will explore the best AI tools available that can help small businesses optimize productivity on multiple fronts.
1. Jasper: Unleashing the Power of AI Writing and Image Generation

Jasper, an all-purpose AI tool, tops our list for its exceptional performance in content generation and AI image creation. Unlike other tools that rely solely on the GPT 3 API, Jasper goes a step further by utilizing its own LLM and trained marketing and sales data. This unique approach sets Jasper apart from the competition. With its recent launch of unlimited words for every plan, Jasper offers incredible value for businesses of all sizes.
Key Features:
Marketing and sales content generation platform: Jasper is known for its excellence in creating high-quality marketing and sales content.
Surfer SEO integration: Seamlessly integrate Jasper with Surfer SEO to ensure SEO-informed AI content generation.
Brand memory: Save key information about your products and services, allowing Jasper to create accurate and tailored content.
Jasper Chat: Leverage the power of Jasper Chat, a robust chatbot alternative to ChatGPT.
Jasper Art: Unleash your creativity with Jasper Art, a feature that enables image and illustration creation.
Unlimited generated words and advanced brand voice styling: With Jasper, you have the freedom to generate unlimited words and customize the brand voice.
Best For: Jasper is the perfect AI tool for writers, marketers, and businesses seeking to improve writing quality and streamline content creation workflows for better productivity.
Pricing: Premium plans start at $39 per month.
2. WriteSonic: Unleash Your Creativity with All-Purpose AI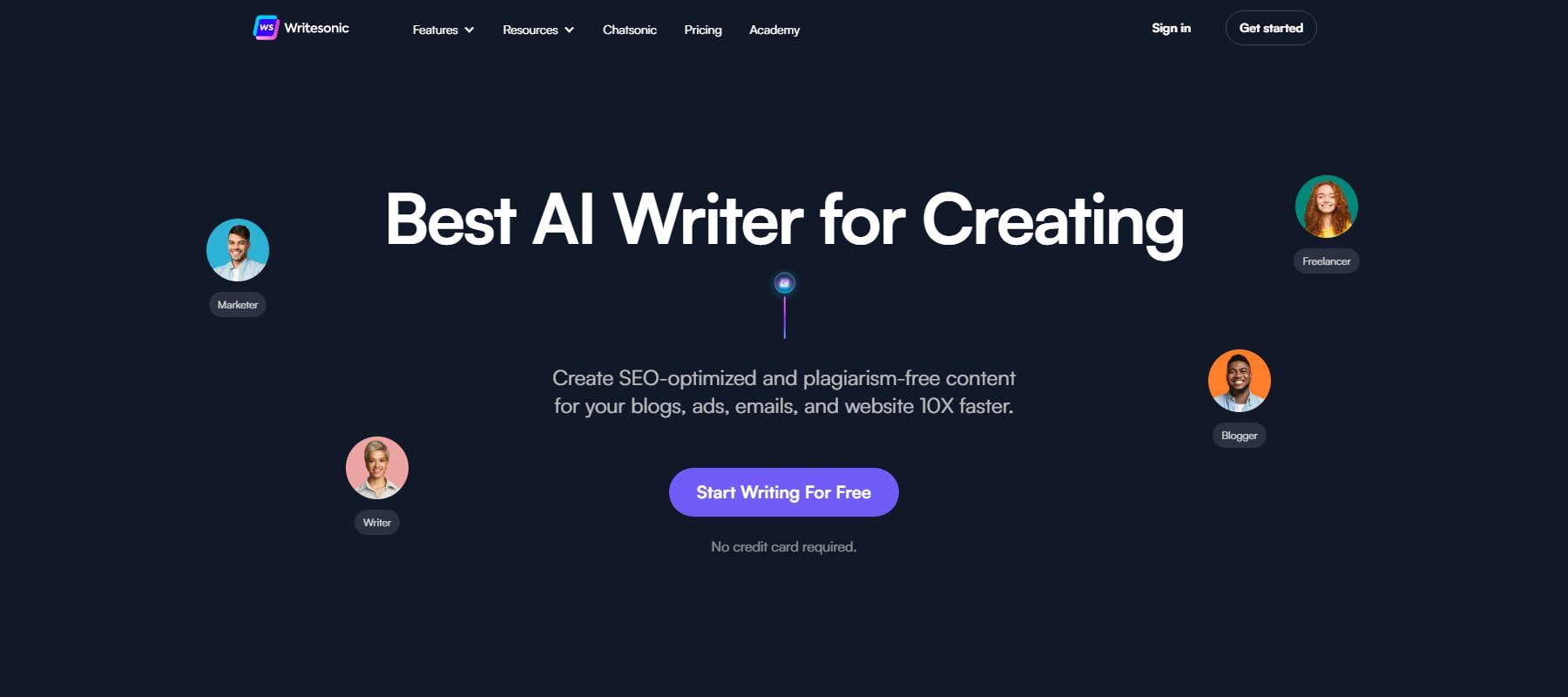 WriteSonic is an all-purpose AI tool that offers a wide range of products, including AI writing assistance, AI-generated art, and ChatGPT-styled chat assistants. Similar to Jasper, WriteSonic provides versatile AI solutions for content creators, allowing them to explore endless creative possibilities.
Key Features:
AI writing tool: WriteSonic stands out as one of the best AI writing tools, assisting content creators in generating high-quality written content.
Photosonic: Unleash your artistic side with Photosonic, a feature that enables AI-generated art creation.
ChatSonic: Engage your audience with ChatSonic, a ChatGPT-powered AI chatbot that leverages live internet data.
User-friendly interface: WriteSonic offers an intuitive and easy-to-use content creation UI.
Best For: WriteSonic is the go-to tool for AI enthusiasts looking to generate a wide variety of AI outputs, opening doors to endless creative possibilities.
Pricing: WriteSonic offers a generous free plan, with paid plans starting at $19 per month.
3. Descript: Simplifying Video Editing with AI

Descript is an AI-powered text-based video editor that simplifies the video editing process by allowing users to edit text instead of manually cutting and splicing video clips. With Descript, you can easily transcribe your videos and make edits by modifying the text. This innovative approach to video editing saves time and offers a seamless editing experience.
Key Features:
Text-based video editing: Edit your videos by manipulating the transcribed text, eliminating the need for manual cutting and splicing.
Automatic transcription: Descript automatically transcribes your video and audio content, making the editing process more efficient.
Audio editing for podcasters: Descript supports audio editing for podcasters, including the ability to work with multiple tracks.
AI voices and voice clone: Diversify your voiceover options with Descript's AI voices and voice cloning capabilities.
Best For: Descript benefits content creators, video editors, and businesses that require high-quality videos and podcasts with easy-to-use editing features and transcription services.
Pricing: Descript offers a free plan, with paid plans starting at $15 per month.
4. Surfer SEO: Elevate Your Content with AI-driven SEO Optimization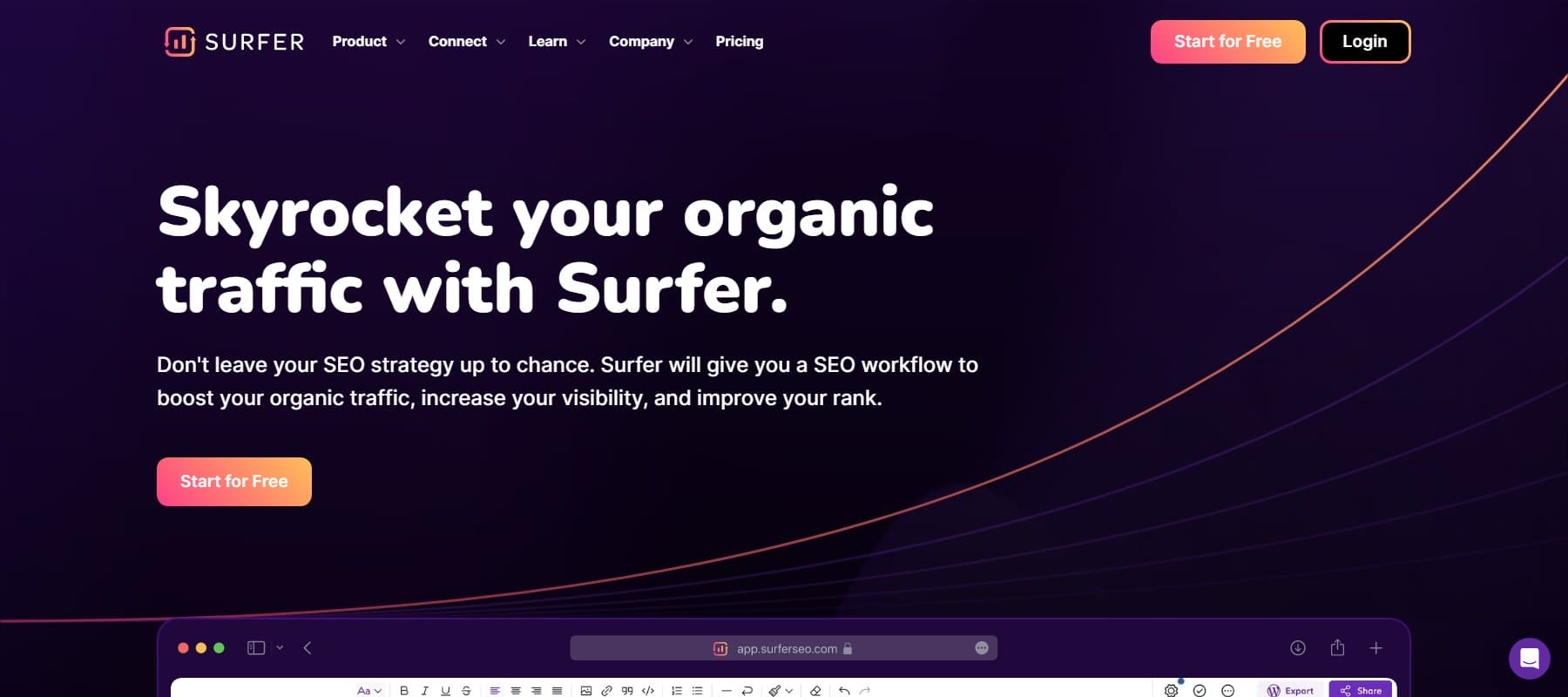 Surfer SEO is an AI-driven search engine optimization tool designed to help users analyze and optimize their content for better search rankings and increased organic traffic. With Surfer SEO, you can conduct comprehensive SERP research, create content briefs, and compare your content against top-ranking articles. This AI tool empowers you to outperform competitors and maximize your website's visibility.
Key Features:
Real-time content analysis and optimization: Enhance your blog posts with Surfer SEO's real-time content analysis and optimization capabilities.
Keyword research: Conduct keyword research based on actual SERP data and keyword volume.
Grow Flow: Continuously analyze your website to identify content decay and quick-wins for improved search engine rankings.
Best For: Surfer SEO is ideal for digital marketers, content creators, and website owners aiming to optimize their content, boost search engine rankings, and outperform competitors in search results.
Pricing: Premium plans start at $59 per month.
5. ChatGPT: Your Conversational AI Assistant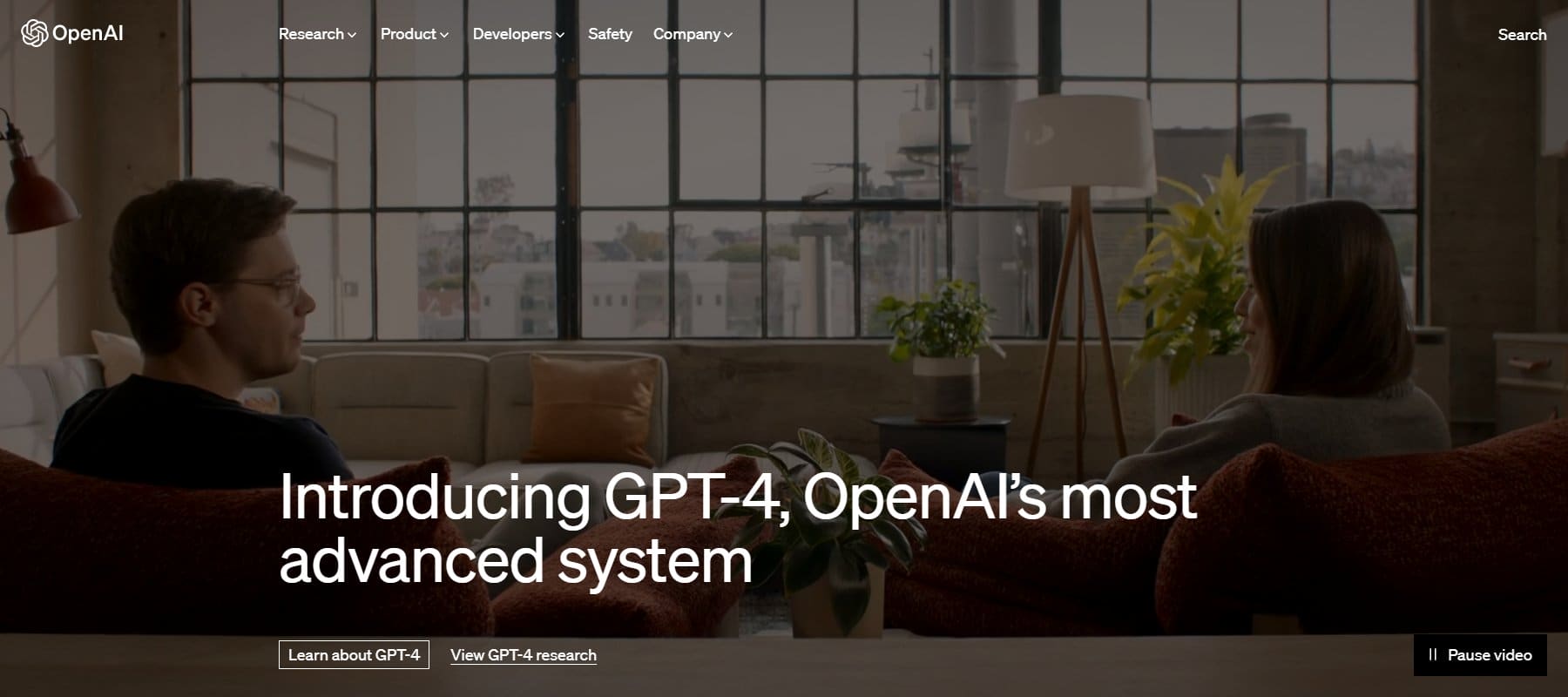 ChatGPT is a revolutionary AI chat assistant that powers many other tools on this list. Designed to streamline text-based tasks, ChatGPT utilizes extensively trained LLM to perform complex tasks and provide conversational AI capabilities. From answering questions to writing code and editing blogs, ChatGPT is a versatile tool that enhances productivity and simplifies communication.
Key Features:
Conversational AI capabilities: ChatGPT can engage in conversations on any topic and perform a wide range of complex tasks.
Multiple models: Choose from different models, including multiple GPT 3.5 versions and GPT 4, based on your specific needs.
GPT 4 API integration: Connect ChatGPT to thousands of services, bringing the power of the Large Language Model to your workflows and tasks.
Best For: ChatGPT is an excellent tool for enhancing productivity, streamlining communication, and providing instant support for various tasks. It is suitable for individuals and businesses alike.
Pricing: ChatGPT is free to use, with a Plus plan available for $20 per month.
6. Midjourney: Unleashing Creativity with AI Image Generation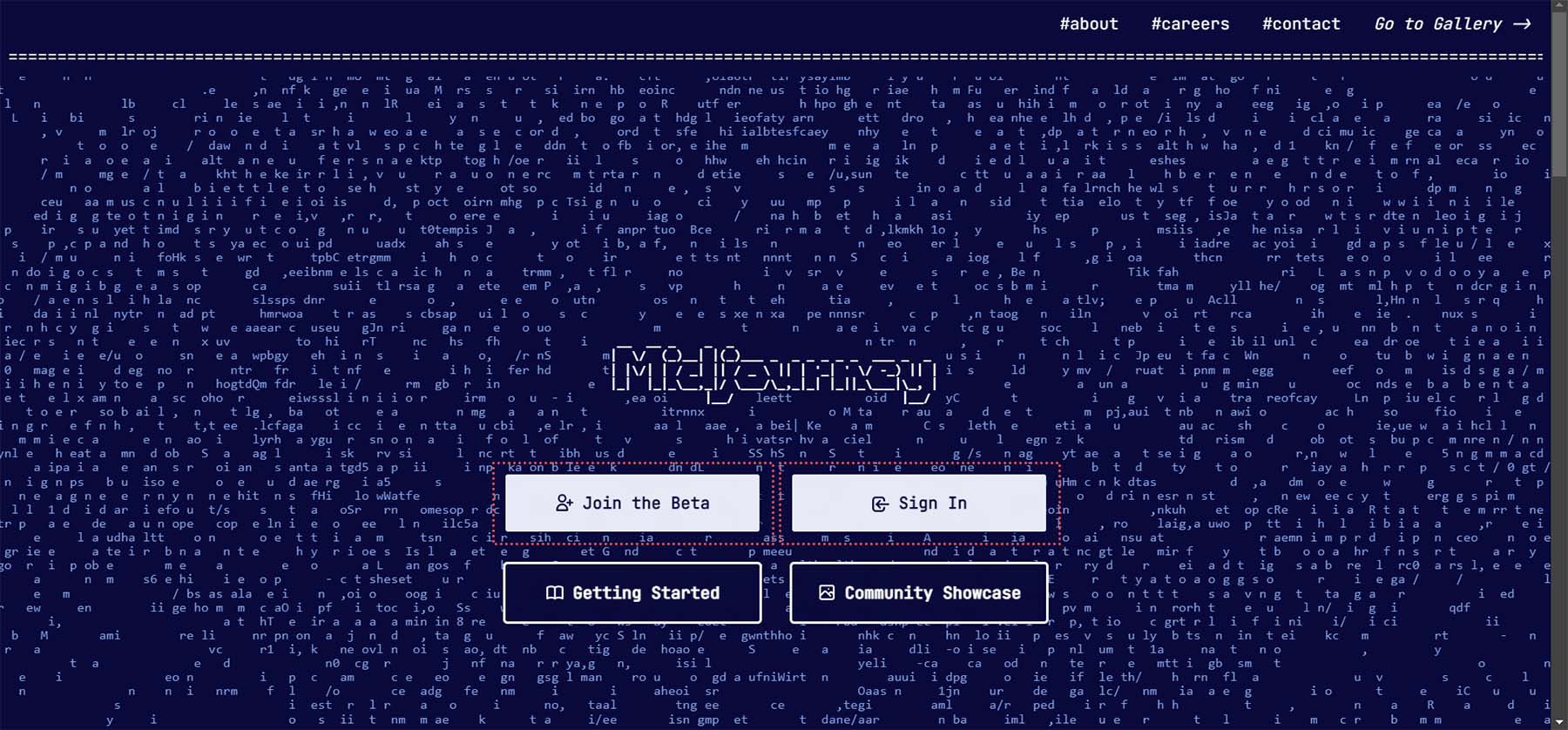 Midjourney is an AI image generator that empowers users to unlock their creativity. With Midjourney, you can create stunning AI-generated art, adding a touch of uniqueness to your visuals.
Key Features:
AI image generation: Midjourney enables users to generate AI-powered images, adding a creative edge to their visuals.
Best For: Midjourney is perfect for individuals and businesses looking to incorporate AI-generated art into their designs and visuals.
Pricing: Midjourney offers a range of pricing options, with details available on their website.
Conclusion: <nothing can ever replace the human creative writer>
In conclusion, AI tools have become indispensable for small businesses looking to enhance productivity and streamline their operations. Whether it's AI-powered content writing, video editing, SEO optimization, or chat assistants, these tools offer a wide range of capabilities to boost efficiency and simplify complex tasks. By leveraging the power of AI, small businesses can stay competitive in today's fast-paced business landscape. Explore these best AI tools for small businesses and unlock the potential of AI to take your operations to new heights.
Remember, the key to success lies in finding the right AI tool that aligns with your specific needs and objectives. Consider factors such as pricing, features, and user-friendliness when making your decision. Embrace the power of AI and witness the transformative impact it can have on your small business.